Summary: Understanding the 3 main types of Search Engine Queries to Leverage Usability & SEM.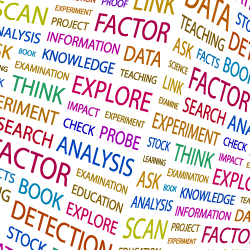 Search Engines have become a significant tool in the daily lives of many people, providing direct access to web resources, products and services.  Research suggests that nearly 70% of web users start with a Search Engine as their point of entry.  Since around 2002, web search queries have been categorised by the searchers intent.  In this post, I will distinguish between the 3 main query types referred to as:
Navigational
Informational
Transactional
I will also discuss the usability benefits attached to targeting all three search types.
Note: This subject delves much deeper than this articles purpose as the content is aimed at the beginner. However, I am happy to post further information about this subject, or indeed write a follow up article upon request.
Lets begin by briefly describing the 3 types of search queries, the common pointers used to perform the query and an example of each:
Navigational Queries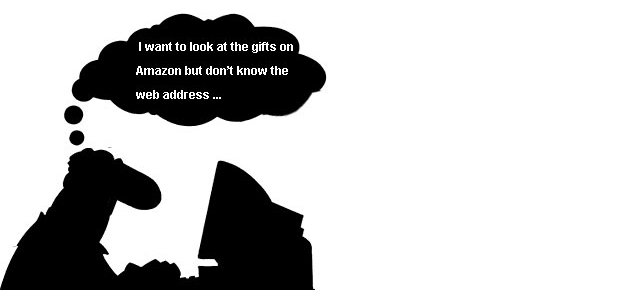 The intent of a navigational query is for the searcher to navigate to a specific website or web page. This is often brand related, or searchers might not be not familiar with the exact  or full URL (web address). A searcher may type a brand or website name into the engines search box in order to navigate directly to the website (often the homepage).  Research shows that around 10%-26% of search queries are navigational.
Navigational Query Pointers:
Brand, website or business name
Key phrases that are approximately one-two words.
Part or segment of the URL

Informational Queries
An Informational query is performed to research a topic, product or service and intends to educate the searcher. A good indication of an informational query can be seen when Wikipedia or WikiAnswers appears in the SERPS's (Search Engine Results Pages). Informational queries are by far the most frequent query type, capturing anything between 48%-80% of all web and search queries.
Informational Query Pointers:
A Question format such as what, why, where, how, when etc.
Use of plural language and words, suggesting to see multiple items such as product lines and ranges.
Key phrases that are approximately 4 or more words.
Transactional Queries
A transactional-oriented query indicates the searchers intent to interact with a website. This does not however restrict the sole intent to purchasing. A transactional query could be to watch a video, download a file or play a game. Research shows that around 10%-24% of all web searches are transactional queries.
Transactional Query Pointers:
Interactive verbs such as login, search, buy, download, apply, contact, register etc.
File extensions for multi media files such as .mp3, .jpg, .mpg etc.
Nouns relating to an action or activity such as  music, recipes, movies, demo, software etc.
Why will this effect my SEO campaign?
If you rely on your website to bring your business or exposure,  it is now more important than ever to compete in the Search Engines.   Combining SEO and usability methods will help improve traffic and increase conversion rates.  You should take time to understand your users as it is important to acknowledge search intent to leverage an SEO campaign. Website owners should strive to satisfy all three query types as they will often see an improved ROI. Understanding navigational, informational and transactional intent will help you to gain a better chance of targeting the right users by creating appropriate content for a specific query.  This will ultimately satisfy both user and business goals by serving the desired targeted page to the searcher.
Inherent benefits of segmenting content for user intent
Segmenting search intent not only improves SEO and rankings, but also improves usability as it streamlines desired content and resources. This can have an inherent impact on bounce and conversion rates.  Admittedly, bounce and conversion rates have many more influential factors, but serving appropriate content to the searcher is an integral part of a positive user experience.
Searchers may use your site to satisfy all 3 query types.
For instance:
A searcher may know you offer a desired service/product and know your business name (navigational)
A searcher may want to research that service and find out what's involved. Said information maybe highlighted in the service description or FAQ. (informational)
A searcher has sourced enough information about the service to send an enquiry (transactional).
And Finally…
As you can see, creating web pages and content for all 3 query types can support a valuable user experience from search engine to site.  This can be achieved via a well constructed page and clear information path. Harnessing all three queries can bring a wide range of relevant users to your site. Users will also appreciate your efforts to inform and deliver content that fulfils their needs. Thus encouraging brand loyalty and trust.