Following Google's string of Panda and Penguin updates,  driving targeted traffic things to your website has got far tougher.  If you're a start-up or small business following a Google-friendly white-hat process and getting next-to-nowhere, it's time to give social a try.
From a consumer perspective, Google's ongoing updates that seem to favour uber-sites and mega corporations might be partly responsible for a drastic change in the product selection process.  Perhaps it is lost confidence in search giant's results that has led people to social media outlets.  But this is good news for the small business.
First, let's look at the figures.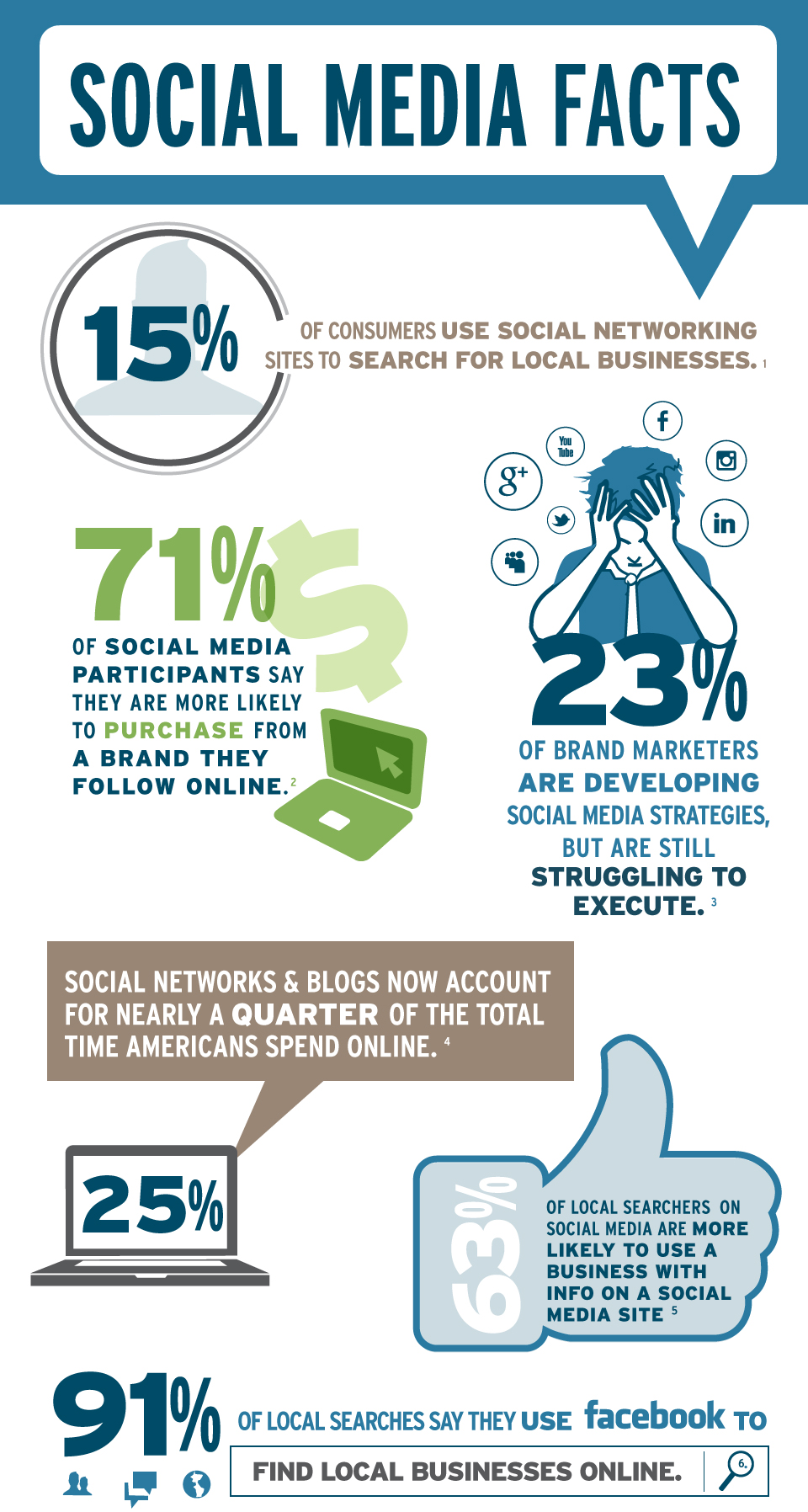 Source: http://www.mediabistro.com/alltwitter/files/2013/04/social-media-facts.png
So why should small businesses get excited about the trend towards social media for recommendations and results?  Social media channels give you direct access to your target market and few large corporations are using the opportunities this creates effectively.
Social media marketing is about going out and finding people who are discussing your type of product or service at this moment in time, or the need that your product creates.  Discussions are happening right now – on Twitter, Facebook pages, YouTube, LinkedIn, Answers websites, blogs and forums all over the web, and there's plenty of software to monitor the discussions.  Our favourite is Social Mention (it's free).  Look in particular for people venting on social channels over rival products or services.  All you need to do is step in at the right time with a link or recommendation.
TIP: It's best to interact under your own name rather than a business name so it doesn't feel like the type of pushy advertising from a faceless company which we all despise.  
Here's an example comment left on a blog post about 'social monitoring tools':
The key is to ensure you only join in relevant conversations and keep it natural – imagine you're speaking to a friend or colleague.  Never send spammy advertising messages as you'll be ignored, deleted or blocked.
Naturally, the numbers you're going after are much smaller than for SEO but these are highly targetted leads. Think about the number of visits to your website you need each day to convert a small handful.  Your conversion rate for personal recommendations will be far higher – and the added benefit from this approach is that you are constantly building links and sending social signals  to Google about your brand.
Is SEO dead?
SEO is not dead, it is just more difficult to achieve results than it used to be.  Adding regular fresh content to your website and building quality links will tend to bring you slow and steady results.  In the mean time, use social media to diversify your marketing strategy and reach out to your target audience when they want to hear from you.