Summary: If you have a telecoms company and you're looking to market online, this article will give you some inspiration – based on a case study of one of the highest ranked telecoms websites in Google for the UK.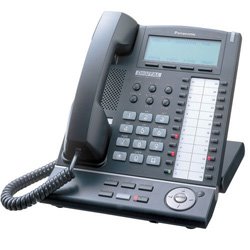 Marketing a telecoms company online brings a number of challenges and requires special consideration.
Firstly, the competition is extremely high. The term 'telephone system' in Google.co.uk gives about 61,200,000 results. This is high, compared to many other business products like a 'door entry system' (7,790,000), 'fax machine' (17,100,000) or 'accounting software' (18,000,000). Given that less than 8% of Google users click past the first page of results, that's where you want to be. But with so many websites competing for key phrases like 'telephone system', getting onto the first page of Google seems impossible.
Should you use Adwords?
You might trialled using Google Adwords as a strategy to get your company at the top of Google, since getting a decent listing is so hard. If so, you'll know that for terms like 'telephone system', each click will cost you around £3.50. And did you know that less than 10% of Google users click on paid ads?  What's more, a recent study has shown that they produce 25% less conversions than visits obtained through organic listings.  They're not such an attractive option, as your telecoms company may have found out, and gaining a good search engine position in Google's main listings is likely to be a more cost effective solution.
A case study: Best4Systems
So how can you use the internet to generate interest in your website and bring you leads?  Let's look at a company that has made it to the top of the results for a key term, and examine what they've done to get them there.
An overview of the competition
At the time of writing (6th October 2010), http://www.best4systems.co.uk/ is occupying the top slot for 'telephone system' in the UK (they also hold a number of other good number one spots).  What are they doing right?
Choice of domain
Their domain includes part of the keyword, i.e. 'systems' – it's not essential that you do the same but it's thought to be a contributing factor, as Google adds weight to keywords in the domain name.
Domain age
Google seems to trust older domains as a general rule, and new domains can suffer from a dampening effect where it takes some time for their content to get ranked.  For co.uk domains like this one, you can check the domain age using Nominet's whois service: http://www.nic.uk which is free.  I had a check of the domain age and it was registered in 2001 – that's good as Google likes older domains, they're likely to rank better.
Registered on: 09-Aug-2001
Renewal date: 09-Aug-2011
Last updated: 06-Aug-2009
Tip: Consider choosing and buying a domain that includes one of your main target key words or phrases, if you haven't got one already. A lot of domains have already been taken for this industry so you might struggle – don't worry too much if one isn't available as this isn't the be all and end all. Try and pick a co.uk, net or com domain as these tend to be trusted by users (some experts say they rank better too). Also pick something memorable for your users that doesn't look spammy (they're then more likely to click on your listing).  If you already have a domain that is appropriate and it's been registered a while (e.g. over 6 months) consider using this because of Google's preference for older domains.
Content
Google looks for sites that deliver a good user experience and this means you need to have good quality, unique and relevant content on your site.  Best4Systems has a good amount of relevant content in Google's index – 1,610 pages (you can find out how many pages from a site are included in Google's index by typing site:http://www.yourdomain.com into Google).
The content on the site doesn't change very often. How do I know that? I'm looking at the site on the 6th October and Google hasn't crawled it since the 26th September. You can check how often Google is crawling your site clicking the 'cached' link underneath your listing in Google. You need to check it every day for a couple of weeks or more to get a true picture, i.e. to work out the frequency of crawl. Anyway, what these guys need to do is consider setting up a blog or news area – something like WordPress would be great for them as they can customise it to look exactly like the rest of the site. They can then add new content – ideally 2-3 times a week. Posting on telecoms related news could be a good approach.
Tip: Have plenty of relevant content – and update it regularly (a blog or news section is good for this – consider using WordPress to manage it).  Remember that your content is an opportunity to show people you know your stuff – make sure you show off your industry expertise! Finally, keep your content fresh so Google visits your site regularly – you don't need to change your pages every day but do add to your site regularly.  Again, using WordPress to create a blog or news area is a really easy way to do this.
Link building
One of the factors that Google considers to help them determine how valuable a website is, is how many other websites link to the site, and the quality of those websites. I've used a professional tool to look at more aspects of Best4System's domain in relation to link building efforts. According this tool:
They have a front page authority of 48/100 and domain authority of 39/100. This is a best guess of how authoritative Google views their site to be.
They have 92 different sites linking to their home page.
They have 3,849 total links to their home page (these include more than one link from the same domain, links which count for something in Google's view and links which don't). 2,159 of these are links from other sites that Google counts as a 'vote' for their site ('follow' links).
They also have 'no follow' links. I can't tell if these are paid or built naturally but just keep in mind that any paid links are fine according to Google's head engineer of their spam team, as long as they are marked 'no follow'. On this topic, Matt Cutts says: "As such, I care about paid links that flow PageRank and attempt to game Google's rankings [i.e. 'follow links']. I'm not worried about links that are paid but don't affect search engines [i.e. 'no follow links']. So when I say "paid links" it's pretty safe to add in your head "paid links that flow PageRank and attempt to game Google's rankings." (http://www.mattcutts.com/blog/how-to-report-paid-links/ – also see http://www.google.com/support/webmasters/bin/answer.py?hl=en&answer=96569 and http://www.google.com/support/webmasters/bin/answer.py?answer=66736 on this topic).
Other pages of their site have links pointing to them as well – altogether, there are 4,174 'follow' links pointing to the domain (all pages), from 114 different sites.
They have many links from domains that have high authority. These include a link from Google's Directory (http://www.google.com/dirhp) which is based on listings in the Open Directory (http://www.dmoz.org/about.html). A listing like this is really valuable.
A lot of their links are from sites that are directly relevant to their site.
They have some good anchor text in the links – this is the part of the link people click on, so some anchor text will say 'click here' but it's better if you can get it to say 'telephone system' or whatever keyword you're going for.
In short, they're employing a good linking strategy which will have been the major contributing factor to getting their site ranked well in Google. You can use Yahoo's free site explorer to get some similar information: https://siteexplorer.search.yahoo.com/
Tip: Try and write content that people will find interesting, unique and useful, so that they share it and link to it – this will boost your search engine rankings.   Create a plan to get quality links to your website from other relevant and trusted websites – there are many ways – check out the link building articles here: https://www.angeldigital.marketing/seo/link-building. Don't pay for your links unless you ensure they are marked as 'no follow' – Google is happy for you to buy 'no follow' links.
Keywords
You want your site to rank well for key words and phrases that people will use when they search Google for products and services like yours.  I've used another professional tool to see what terms Best4System's website is likely to be targeting from the way they have built and arranged their content.
Most targeted:
telephone
systems
headsets
accessories
recording
conferencing
answering
equipment
best4systems
voice
Phrases:
telephone systems
telephone headsets
telephone accessories
uk business
answering machines
voice mail
mail systems
conference phones
way radios
voice recording
Further targeted terms:
voice mail systems
video conferencing equipment
two way radios
cordless telephone headsets
gn netcom jabra
soundstation 2 lcd
monaural nc headset
lcd audio conference
wideband monaural headset
wideband binaural headset
These lists suggest that the company has effectively arranged its content to rank well for these very important phrases. There are no phrases on here that I'd imagine they didn't want to rank for so in that respect, they're doing a good job.
Tip: Research all possible combinations of keywords that people look for when trying to find a telephone system. Use Google's free keyword tool to get suggestions: https://adwords.google.com/select/KeywordToolExternal. Look for long tail keywords i.e. rather than 'telephone systems', you could consider 'telephone systems Nottingham' which will be easier to rank for.  Include relevant keywords in your titles and descriptions – the earlier your targeted keyword appears in the title/description, the better.  Make sure your content makes use of your target keywords but don't 'keyword stuff'.  Just write naturally and include key words and phrases where appropriate.
What could they do better?
Even though these guys are number one for 'telephone systems' right now, it doesn't mean they rank for every term – and I've found room for improvement.
Friendly URLS
Using appropriate keywords in your page names and folder names helps Google understand further what your page is about.  Many of Best4System's URLs (the addresses to their web pages) aren't search engine friendly. Click on 'voice mail systems' and you get http://www.best4systems.co.uk/_Voice_Mail_Systems.asp?CtgID=1035 – that's not too bad but then click on 'retell music on hold' and you get http://www.best4systems.co.uk/category.asp?CtgID=7100 – this URL tells Google nothing about the page. They're still on the first page for 'retell music on hold' impressively, but they could rank better by improving the friendliness of the URLs for this and other pages. It's probably because they've used a canned ecommerce system – lots of these result in unfriendly URLs – the good news for them is, the one they've used is 'open source' so they could do something about it.
Tip: Use file and folder names that include keywords, where relevant. E.g. 'avaya-systems.html' rather than 'page1.html'.  This will help Google understand more about your pages and your site structure.
Titles and descriptions
Google uses the <title> and <meta name="description" tag to find out more about your page.  Keeping your title and description relevant is a key aspect of making your site search engine friendly.  But check out the page title of Best4System's home page – http://www.best4systems.co.uk/ – it's a huge list of keywords. Google won't read all of these characters anyway, and may frown on this as a spammy technique. The lengthy title and description – 33 words in the title alone – which you can't see as a user is:
Page Title: Telephone Systems, Conference Phones, Phone Terminals, Telephone Headsets, Fax Machines, Video Conferencing Equipment, Voice Mail Systems, Voice Recording, Answering Machines, Two Way Radios and Telephone Accessories for UK Business and Offices – Best4Systems
Page Description: We supply Telephone Systems, Phones & Terminals, Telephone Headsets, Fax Machines, Conference Phones , Video Conferencing Equipment & Phones, Voice Mail Systems, Voice Recording, Answering Machines, Two Way Radios & Telephone Accessories throughout the UK
A further knock on effect of this is that Google won't like the title and instead will display an extract of your page instead (which can affect your click through rates). Other pages on the site don't seem to use this tactic, fortunately.
Tip: Keep your titles and descriptions unique for each page and concise – no more than 60 characters for the title and 160 for the description (here, we try and stick to 120 for our main content).  Put the most important (but relevant) key words and phrases early on in the title and description.  If you insist on adding your company name, put it right on the end.
Product listings
Best4systems has a lot of products and services, and by creating individual pages for each of these, they stand to gain better search engine exposure for many different keywords.  The content is logically organised and there is a product search. Unlike most telecoms web sites, these guys do offer prices which is a personal preference of mine, as I'm always sceptical about phoning people for quotes without having a clue what they might charge.
So what could be done better? Google recognises 'RDFa' mark up which allows you to mark certain information within your web pages so that Google knows what that information is.  I've had a look through a few sample web pages and I don't think Best4Systems are using RDFa.  This is a missed opportunity to gain better search engine exposure for a wider range of their products.
Tip: Really, a database driven site is the best solution if you want to showcase lots of products. Best4Systems are using an ecommerce system which likely makes it easy for them to add and amend products.  It's an open source system too, so it's likely to be modifiable to meet your company's specific needs.  Create different pages for each of your products, categories and brands. So you might have both a 'Plantronics' category and a 'Headsets' category. Your products could be listed under both but don't have duplicate content.  Mark specific products up with RDFa.
Images and speed
Using images on your page makes your site more attractive – and people link more to attractive sites.  It helps people visualise your products and can be an opportunity for some extra search engine traffic.
Overall, Best4System's site is professionally designed.  Some of Best4System's images don't have alt tags – this is a missed opportunity for additional traffic. There are a lot of images on the page – 27! Google (and your site visitors) really care about site speed so you need to try and make your site as fast as possible. Lots of images slows the site down – each image is a 'http request' – so if you combine the images and use CSS to display the bit of the image you want, you'll speed the site up.
I had a look at the speed of the website overall – you can analyse yours for free here: http://www.websiteoptimization.com/services/analyze/ – as mentioned above, speed is really important to Google, which tries to maximise the user experience. The speed of the site is slow – 56.6 seconds on a slow connection, that's nearly a minute! There are improvements that could be made here:
Reducing the number of objects on the page to speed it up.
Reducing the number of images or combining them.
Reducing the number of external scripts / combining them.
Optimising images, scripts etc. The images come to over 140k and the scripts are over 20k.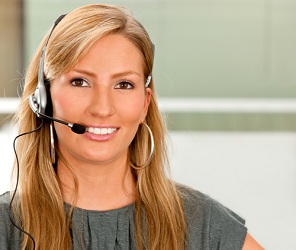 Finally, although the company gives some info about itself on the about page, there's no staff profiles that I can find, and in my opinion, the images used in the header look like actors (like the one on the right). A lot of telecoms sites seem to go down this route.  Making the site more personable and introducing company profiles could potentially increase the conversion rates.
Tip: Make sure your images are descriptively named to help Google understand what they're about.  You'll get more listings in Google's image search which can bring you extra traffic.  Use Website Optimiser to check your site speed and identify areas for improvement.  Consider adding staff profiles so visitors can really get a feel for the personality of your company.
More observations and tips…
Social networking: Social networking is a good way to build more links to your site and get customers interacting with your company.  Best4Systems aren't making use of it at all as far as I can see.  This is a missed opportunity to tell customers what's going on at your company, to let them know about new products and services, and to get their feedback which can help you shape your business.
Navigation: Although the site has a search box, it is a search box for products, not for company information. That's not a disaster though, as contact info is easy to locate through a clear navigation structure. Create a clear menu that both Google and your users can use to find all of your pages. Avoid using flash or javascript as (generally speaking) Google can't read these menus.
Website law: I don't think the site complies with UK website law at the time of writing. The about page confirms that they are owned by Media and Communications Limited but there's no company number to be seen, for a start. This would usually go in the footer or on the contact page.  Make sure your website complies with  UK law – aside from avoiding the legal consequences, the requirements are designed to give your visitors confidence in your company.
Usability: When designing your site, it's important to consider usability factors. The text looks very small on my screen throughout the site – I'm a little short sighted so I find it rather hard to read.  There are plenty of great articles on the web to help you improve your usability and accessibility.
Audience: When building your site, you need to consider your audience.  There's a huge amount of information on this site. I imagine few businesses really know what they want – more likely, they know what problems they have. Although the site offers phone support, there's a really interesting opportunity to create some sort of wizard or 'solution picker' based on a customer's needs, so they can see a custom package come together for them on the screen.
I've really enjoyed looking at Best4System's site.  Although my background is law, business and marketing, telecoms is my family's business (my father founded telecoms company http://www.ntvoiceanddata.co.uk and we built their latest website) and it's really interesting to see how, in the space of a few short years, the industry has gone from attracting customers primarily through word of mouth recommendation, through to using the web to generate leads. Certainly, with a fantastic number one ranking for a great term, a lot of what Best4Systems has done so far has worked really well.  It's a great demonstration of good search engine optimisation techniques that have been proven to work.  With a little extra work, Best4Systems could achieve even more number one rankings for their products and services.
What next for your telecoms business?
The advice on this page is very tailored to the site I've looked at – one size never fits all when it comes to SEO. If you're a telecoms company and you're looking for ways to make your site work harder for you online, why not drop us a line.  With our team of SEO and conversion experts, I'd love to help you put together a plan to improve your rankings and make your telecoms website work harder for you.